The world is moving towards using the virtual medium to store, learn, and share data over tangible sources such as paper. And out of all the available formats, PDF has become the most used for the same. PDF or Portable Document Format is self-explainable for its purpose, a format of the document that is portable, meaning a format of document which can be easily transported from one place to another multiple times. PDF was created by Adobe Systems under the mentorship of Charles Geschke in the year 1993 and was a proprietary format of Adobe until 2008, when it was released in open standards.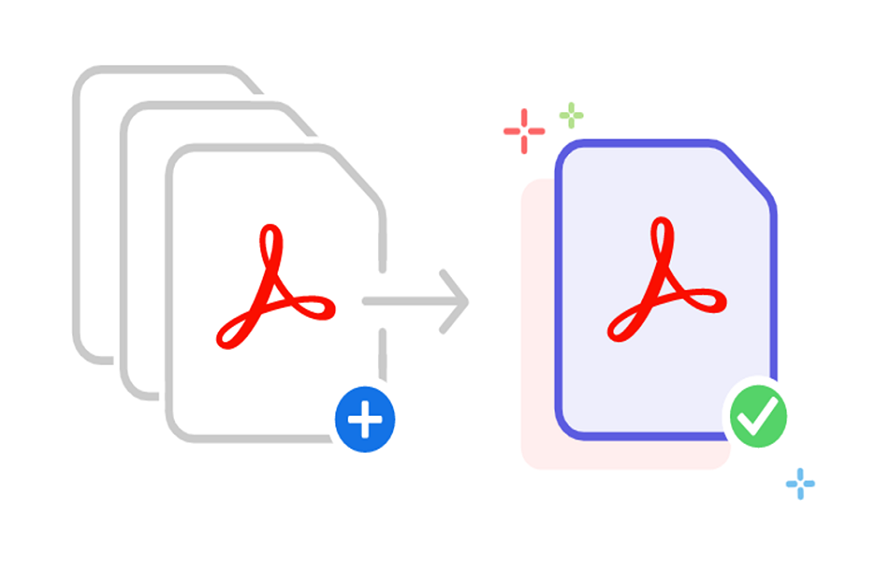 Over the last decades, along with everything, PDF has evolved many folds. Today even elementary school children use PDFs for reading shared files, compiling and sending school project works, etc. Being one of the most used file formats across the world, PDF has developed a list of amazing tools which has turned out to be only benefiting.
One such tool that has proved helpful to users is the 'Merge PDF file' tool.
What is the Merging of PDF files?
It is an application by which we can combine multiple PDF files into one single PDF file. This application allows the user to reduce a lot of clutter and organize all related documents and data in one single file.
Some features of Merging PDF file:
One great feature of Combining/Merging PDF files is files available in different formats like Word, PPT, Excel, JPG, etc. can also be included in merging into a single file.
Users can add bookmarks, headers, highlighters, etc., in the merged copy to navigate faster to the desired page.
New pages can be added and deleted easily before final merging.
Size can be reduced by choosing the files or pages with graphics and pictures.
Merge PDF file tools are available online to be installed on your device, or one may merge PDF online. There are plenty of websites providing PDF combining/ merging services. Whether installed or online, it more or less solves the purpose equally unless the user ends up in a link that is a free zone for malware to infect your data or even your device. It is wise to choose the service provider carefully to keep such troubles at bay.
A free merge PDF online can be considered genuine if it has a good reputation and a good web review to back it up. Plus, a genuine website doesn't ask for irrelevant personal details to create a merged PDF file. Any PDF merging tool retaining your pdf file must be reported immediately.
The process of combining PDFs online is super simple. All web-based PDF merging applications are compatible across all types of devices, operating systems, and browser interfaces. This makes this service very accessible and usable for everyone on the go.
Having too many files and folders on the archive and searching for a particular one becomes very frustrating, particularly when it is urgent and you are running out of time. Organizing and de-cluttering is the key to working smartly and reducing ambiguity. And Merging PDF is one tool that helps achieve the same very well.
Combining bulk data in a single file makes finding particular information easier with a click. Most of the Merge PDF tools allow to combine of up to 100 files, each file with a limit maximum of 500 pages.
Merged PDF files make it easier to share the bulk data through e-mail and other web interfaces used for sharing data which otherwise is not possible through one single attempt.
Combine/ Merge PDF tools have many other possibilities and options that help give your data an overall new look and structure, which are worth exploring.